For the third year in a row, the Homewood High School volleyball team will compete for a state championship. 
Despite going 11-21 overall, the Patriots went 3-0 in region play, knocking off Jackson-Olin in the region semifinals and beating Parker in the area championship to get back to Huntsville for the third straight year.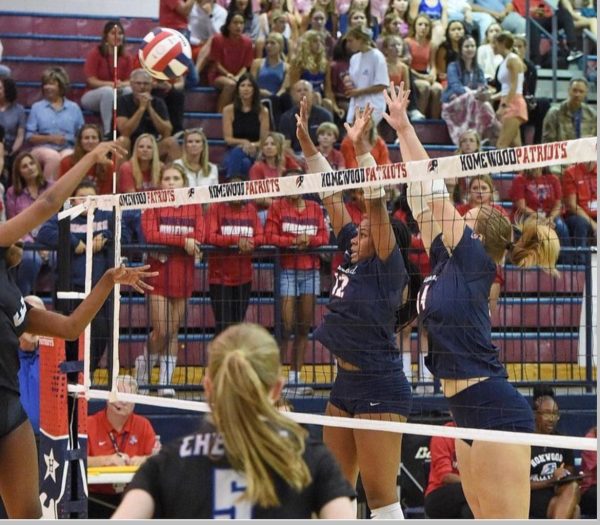 The Patriots will open up the first round of regionals on Oct. 25 at 2 p.m. versus Huffman. A win means the Patriots will face the winner of Athens and Fort Payne for their second elimination game.
Head coach Andie Freedman credits the opening round Vikings, but is confident in her own team.
"They're an athletic team," Freedman said. "If we play hard and have fun, I feel like we can pull off the win."
"Athens and Fort Payne are also two well-coached, tough opponents," Freedman said. "We will have to play our best against either of those teams. But it's the playoffs: we need to take it one game at a time."
If everything goes well for the squad, they hope to make it to the Final Four. Winning the two-day tournament to lift the state championship would be a feat that has not been accomplished since 1992.
Team captain Mira McCool has tons of faith that this team can make some noise in the playoffs.
"When we are playing to our potential and at our best," she said. "We can compete with just about anyone."
For McCool, the key will be to play with a confident poise and to enjoy their time on the court.
"We are well prepared to play higher level teams and we have tons of confidence in our abilities," she adds. "If we put in our best effort and just have fun these next two days, I think good stuff will happen, and hopefully we can make a run in the tournament."