Early on a Saturday morning with eager artists prepared to sell their creations, Trinity United Methodist Church's biannual art show, "Art in the Lot" began.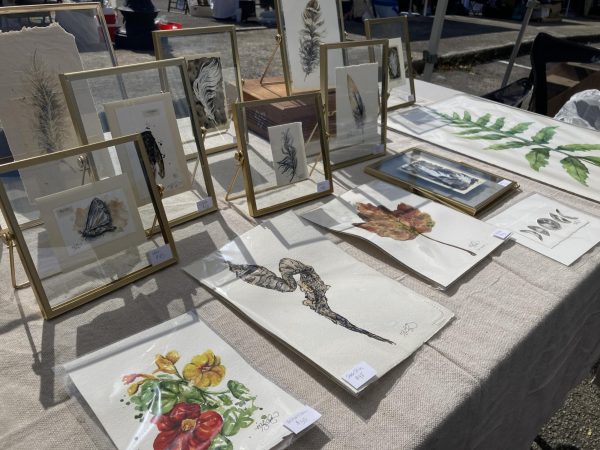 "Art in the Lot" is an art market held by Trinity twice a year where local vendors have the opportunity to sell their creations to the community. Their most recent and successful event was held on Saturday, October 28.
Anna Leigh Daniel is a vendor and organizer at "Art in the Lot."
"This is the biggest show we've had with 95 vendors," Daniel said.
Laura Eanes, the original "Art in the Lot" organizer said the first event was in June of 2016 with only 24 vendors.
Daniel said "Art in the Lot" is getting more successful every time Trinity hosts it.
Judith Wheeler, a first-time vendor at the show said she was happy to have the opportunity to sell her pottery and support a community event.
"I was happy to meet so many new people, and I even sold more than I thought I would," Wheeler said.
The cost to participate in "Art in the Lot" as a vendor is $40 if you are not a Trinity member. For Trinity members, it's $20. This allows for the funding of operations from the administrative side.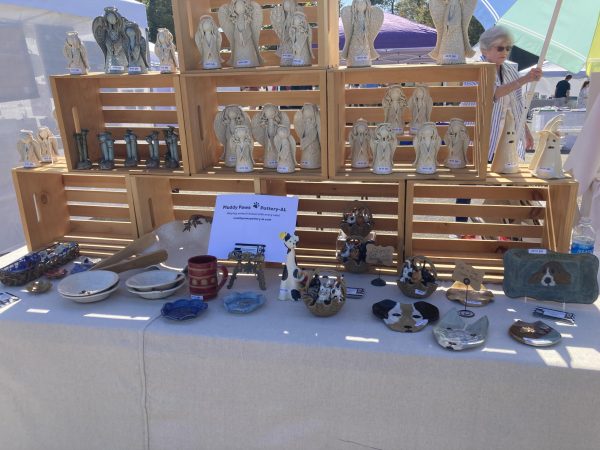 Art in the market ranges from paintings, to woodwork, carvings, assortments of food, pottery, and handmade towels.
The event has grown vastly in recent years, so much so that it has expanded outside of the original space to accommodate new vendors.  The success of the most recent market is an indicator that it will only grow more in the future.