Homewood Middle School football coach and teacher Steve Sills' side-gig of DJing in the local area has grown immensely within the last few years. 
"I started DJing about eight years ago, I started with a 13th birthday party, and the funny thing is that I DJ'd it with an iPod. The equipment was even rented by the parents of the girls who I was DJing for," Sills said.
 "Everyone knew that I knew the songs all the kids liked, so they hired me. I then decided to look up some equipment and a  DJ controller/mixer to better my skills."
This summer looked a lot different than any other summer for Sills. Not only did he DJ most of June and July, but he has been all over Alabama and surrounding states to events such as weddings, parties, college bid days, sports events and more. 
"Fast forward, with lots of hard work and practice, people love the energy I bring, as well as how precise I am with the musical selections. That makes me very marketable and in high demand." Sills said.
The side-job started off as a hobby for Sills, as music has always been something he enjoyed listening to, and eventually making mixes of his own.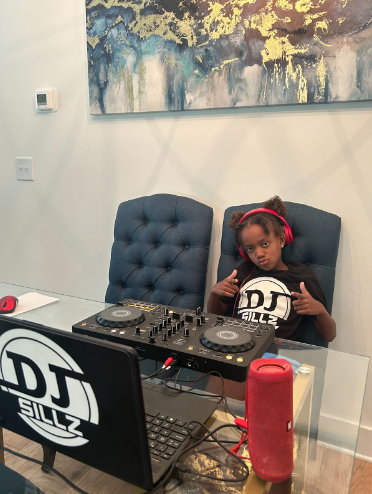 He began showcasing his talents for the community of Homewood by performing at school functions, and local holiday parties such as the Fourth of July firework "pregame" show.
"Now I get booked about a year in advance, This has caused me to be unavailable for some Homewood stuff that I normally do," he said. 
Sills' last event DJ'd at HHS was Sadie Hawkin's Dance 2022, but he is excited to be back at Sadie's in January 2024. 
Sills is encouraged by his family to continue to pursue his career. His wife Lori, and three daughters, Makiyah, Kaylee and Skylar Sills are a very important part of his life. 
"We as a family support him by going to as many of his events as possible with him," Lori Sills said.
"Having us there with him makes him feel good because he still gets to see his family while working. We are incredibly proud of how successful his DJ career has been," she added.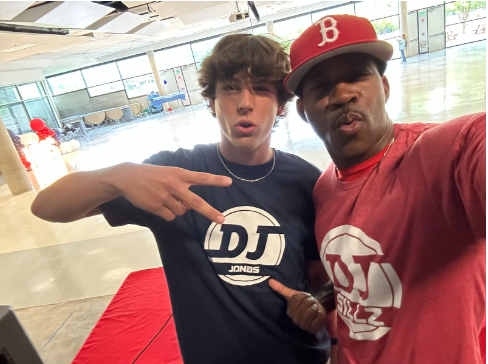 The DJ has even taken on the task of mentoring newcomers to the world of music and teaching them some rookie skills. One of his current students is freshman Jonas Harrison.
"He has been there every step of the way for me, from me borrowing his gear,  to calls at 11 p.m., because we can't figure something out, or him making sure I'm all good for my gig the next day," Harrison said.
"This business is more than just a money thing for Sills, it's a lifestyle that he lives out, and wants to share his passion with the world." 
As his career continues to grow, his passion for music multiples that.
"His career as a DJ has really taken off these past few years, he has gotten to the point now that he has something booked every weekend for the rest of this year, even with some things during the week," Lori Sills said. 
Sills is insanely grateful for everything he has accomplished thus far and can't wait for what the future holds in store for DJing.