Proposal for the construction of a pedestrian bridge branching between Homewood and Mountain Brook has been in circulation for over a decade. 
The current bridge which crosses Highway 280 and connects the Hollywood area and Mountain Brook Village is a highly trafficked area for motorized vehicles but has no capacity for pedestrians to safely cross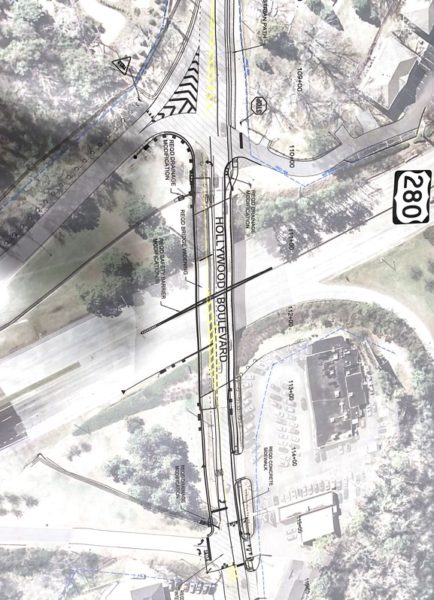 City Council member Jennifer Andress, head of Ward 5, says it is a "small, but complicated project." 
Currently, the bridge is dangerous for pedestrians. However, this does not deter local residents from crossing the bridge because it's their only option, making this project important for the safety of citizens. 
"It is an underdesigned bridge," Andress said. "People are already using it and we need to make it more safe." 
The existing bridge is already narrow. Billy Braswell, a Hollywood resident, and Homewood High School Student, welcomes a safer way of crossing into Mountain Brook. "Walking across the bridge is unsafe," he said. "With a designated area for pedestrians, I think people would be much more comfortable."
Preliminary approval has been granted for the bridge by the Alabama Department of Transportation. The total cost of construction is expected to be around $5 million. 
Right now, there is not nearly enough funding for the bridge to start construction. State representatives and senators are acquiring funding. Donations to the Hollywood Pedestrian Bridge group are also accepted. 
Checks can be written out to the Highway 280 Public Road Cooperative District. Andress or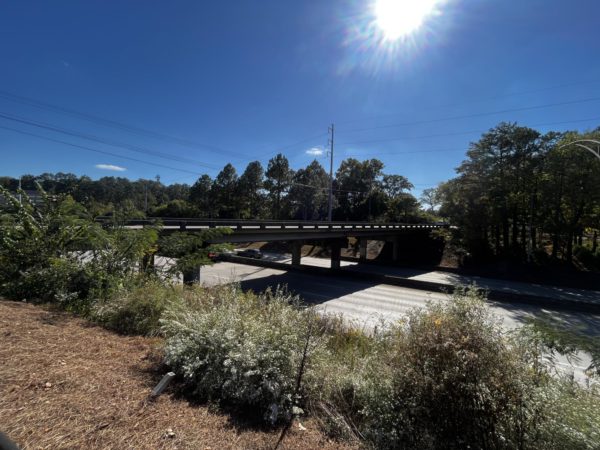 Councilor Graham Smith are able to receive these checks. 
It is currently unknown when construction will begin. Andress hopes enough money can be raised within a year so the project can begin. 
After the funding is secured, the Alabama Department of Transportation must grant a permit for construction. The final step before builders can officially break ground on the project.
The original plan for the bridge was to create a separate bridge solely for pedestrians. That plan has now changed and there will now be a lane extension added to the bridge. 
Bridge construction will occur during overnight hours to prevent traffic and backup on Highway 280.
There will be a left turn lane added heading toward the Hampton Inn on the left side of the bridge if you are walking from Mountain Brook Village. 
Pedestrians will have a designated lane added on the right side of the bridge. The pedestrian lane will be wide enough to accommodate those with disabilities, strollers, bikes, etc.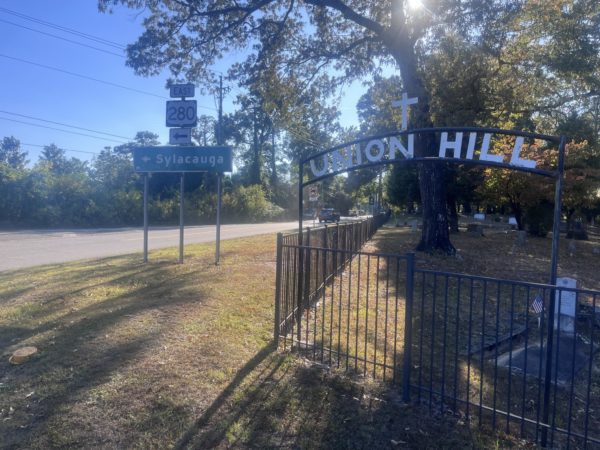 The City of Birmingham will be in charge of the maintenance and upkeep of the bridge.
A gravel pathway will be added near Union Hill cemetery in addition to the bridge. This pathway will not disturb any existing land near the cemetery. 
Currently, there is no sidewalk leading directly up to the bridge making this area, along with the bridge, dangerous. 
The existing sidewalk on Malaga Avenue will connect to Hollywood Boulevard. The gravel pathway will begin where the sidewalk ends and lead all the way to the bridge. 
Andress is working with other city council members to keep this project moving. She says she along with other council and community members around Birmingham are persistent in getting this bridge built. 
They have spent countless hours educating people about the bridge and they are excited for construction to start.