For her whole life, Susie Whitsett dreamt of playing soccer at the collegiate level. Last month, that dream came true as she verbally committed to play college soccer at the University of Sewanee. An accomplishment years in the making.
For Whitsett, this achievement was based on years of hard work.
"It was long work,' she said. "Lots of hours training with my club soccer team, my school team, and individually. It feels great to get rewarded with this opportunity."
Whitsett thanks her coaches from the school and from club soccer for helping her get to where she is now.
"Both my club coaches and my school coaches have believed in me all throughout my journey," she said. "They helped me the most in getting to where I am today."
Whitsett even played other sports growing up, like basketball and softball, still playing basketball in high school. But soccer was the one that she truly cared about out of the three. 
"Playing two sports," she said,"I've learned to manage my time well. Soccer was the sport that I liked the most though, so I made the decision to put my all into the sport."
Soccer wasn't the only reason she chose Sewanee.
"It's a beautiful campus," she said. "Being Episcopalian and with it being an Episcopal college, it was a good match. I wanted to go to Sewanee, and I was fortunate enough to receive an offer from Coach Cathell."
Sean McBride, head coach of the varsity soccer team, expresses how proud he is of her for committing to play at the collegiate level. "Super proud of her. She's a great athlete and just a better person overall, on and off the field."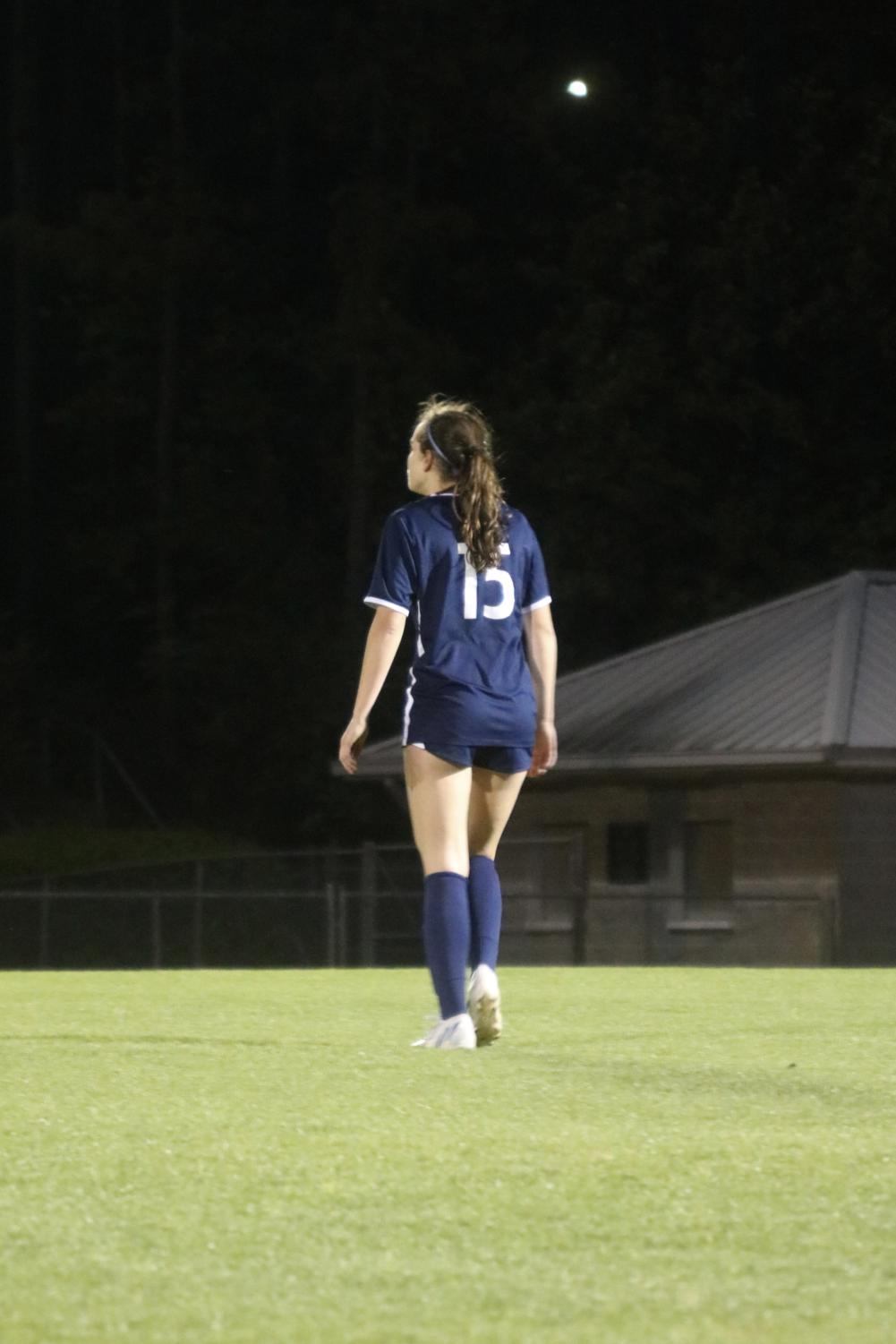 McBride praised Whitsett's versatility on the field and believes that was helpful in her signing. "She can play at every position and is comfortable at each position as well," McBride said. "Those are the types of athletes that college coaches analyze and try to find while in the recruiting process."
Sean has tons of faith in Whitsett that she will eventually excel at the college level.
"The step up to college sports is very tough," he said. "But with her fitness, attitude, and skillset, there is no doubt that she will fit in right away. Sewanee is getting a great one. They are getting a very good athlete and a very good student."
Whitsett's teammate, Annie McBride, who committed to Samford, expressed her excitement for her teammate. "Super excited for her because she's been working so long to achieve this goal. I'm so glad she did. She loves soccer so much and getting to play at the next level is a big accomplishment and I'm so proud of her."
Annie said she and Whitsett go way back and their paths to playing in college were largely intertwined. 
"I've been playing with Susie ever since we were 7 years old. I've loved getting to play alongside her and grow in our sport. Some of my favorite memories are traveling to play tournaments with her."
"As far as teammates go," she says, "Susie is one of the best ones someone can ask for. She's always bringing people up and always has a positive outlook on the game."
But before Sewanee, Whitsett still has her senior season at Homewood this spring, when she and her teammates will aim for their first three-peat in the school's history.