Tricorne shutters its doors for summer, extends gratitude for inaugural year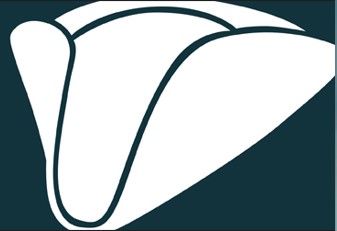 As the PTO packs up leftovers from the HHS faculty luncheon, the school year has officially come to a close.
And with it, your Homewood Tricorne staff wraps up its inaugural year. Our staff opened the seal of a student-led news outlet at Homewood High School that had been closed for nearly 30 years. It is our hope that somewhere in our school and community coverage from August to May that you found something informative or enjoyable to read.
We were far from perfect (and I'm not just alluding to our many spelling errors on the Instagram account), but that's OK. The staffers this year built a sturdy platform for student journalism at Homewood for years to come. So the sporadic spelling error, or clumsy wording, or uninspired photo, or whichever other imperfection doesn't matter.
What matters, for me, is students working to bring news to other students, and picking up quality field experience along the way. However, our staff did not do it alone. So on behalf of the Tricorne students, I'd like to thank all of those who read our stories this year.
I'd like to thank all of those who donated monetarily to our journalism machine.
I'd like to thank those who set aside time from their day to speak to our reporters.
I'd like to thank those who helped our field staffers take photos.
I'd like to thank the administration for allowing us to build this thing.
I'd like to thank the Homewood City Schools Foundation for getting us off the ground and providing the supplies and platform we needed.
I'd like to specifically thank Dr. Henneke who sacrificed more time than anyone meeting with our student reporters.
And finally, I would like to thank this year's staff. Thank you for your effort, your camaraderie and the legacy you leave behind for years and years to come. Here's to hoping this is the first year of many for The Homewood Tricorne.
We'll be back in the fall with a mostly new staff ready to do it all again.
Signing off for the summer gratefully,
Mr. Kersh, The Homewood Tricorne Adviser