Track and field hosts annual Homewood Invitational
HHS varsity track and field competed in the annual Homewood Invitational at Waldrop Stadium last weekend.
Both the girl's and boy's teams placed fifth overall, an impressive feat seeing as the meet is among the largest of the season. This year boasted a total of 25 teams, including schools from both Florida and Tennessee.
For head coach Josh Donaldson, the Homewood Invitational marks an important point in the spring track season. As one of the last varsity meets, it gives athletes a valuable chance to qualify for the state championship in May. It also helps fundraise for the postseason, which is integral seeing as travel costs for the state meet can be expensive.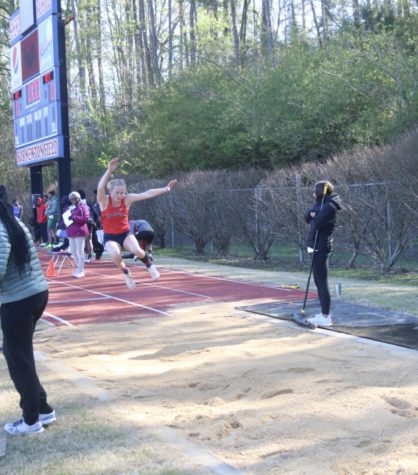 Donaldson also notes that a home meet allows for a "team camaraderie" that differs from other competitions throughout the season. Because athletes spend many afternoons training at Waldrop, the Invitational gives them a day to shine on their turf. It also provides a welcome break from traveling, as the remainder of this year's meets are located at schools around the state.
To pull this off, though, requires all hands on deck. Whether students are competing in the meet or not, all members of the team are required to volunteer for at least one position over the course of the day. For some, this means raking the sand in the landing pit. For others, jobs include checking spikes at the stadium entrance or distributing water to coaches and their teams. 
In addition to student volunteers, parents of track athletes are encouraged to participate in the event as well. This year, over 35 parents signed up to help out with field events, hospitality, and concessions. Each of these roles serves an important purpose, especially as the meet extends into the afternoon. 
"We're one of the only meets that stays on schedule," Donaldson said. "I attribute that to the organization and efforts of our volunteers."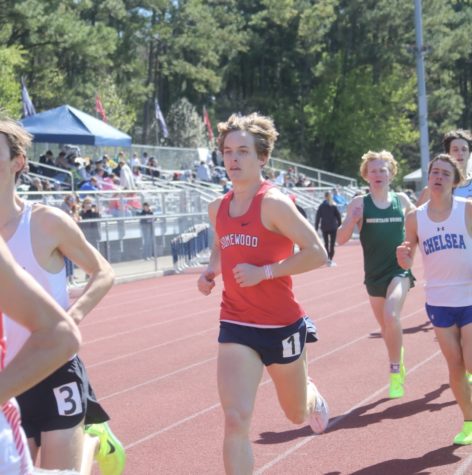 As Homewood prepares for its final few meets, the success of the Homewood Invitational will surely serve as motivation to keep working. While both teams were pleased with their fifth-place finishes, they know that the season is far from over. The upcoming weeks will prove most important as athletes solidify their positions at the state championships. 
Both the girls' and boys' teams will take on their last regular meet on April 21 at Hewitt High School.