New facilities, veteran trainer meet needs of growing athletics programs
One of the fastest-growing athletic programs in Homewood High School isn't on a field or stage. Homewood's Athletic Training program has skyrocketed with about 400 students getting recovery help and treatment per month. 
Ed Harris, a veteran athletic trainer, runs the program. Harris has won many awards in the industry including being inducted into the Alabama Athletic Trainers Hall of Fame in 2018. 
Before Homewood, he participated in and co-started the Samford Athletic Training Education program and the first National Athletic Trainers Association Board of Certification Education Program in the state. Harris is now the Director of Athletic Training at Homewood High School. 
The duties of athletic trainers are very different from physical therapists. The domains of athletic training are injury evaluation, injury prevention and care, immediate emergency care, therapeutic rehabilitation and administrative duties. Harris coordinates the sports medicine team which includes himself, staff members including Logan Marquis from ATI Physical Therapy, team doctors and physical therapists. Homewood benefits by having access to the same doctors as major SEC schools and professional sports teams with the coordination of the sports medicine team. 
As well as having athletic trainers on the sidelines of every game, Homewood High School and Middle School is fortunate to have two athletic trainers come weekly from ATI Physical Therapy. 
"He is so personable and cares a lot," Senior varsity soccer player Maddie Massie said about Marquis. She adds "Even when he [Coach Harris] is helping, he likes to tell us stories and make sure we can recover."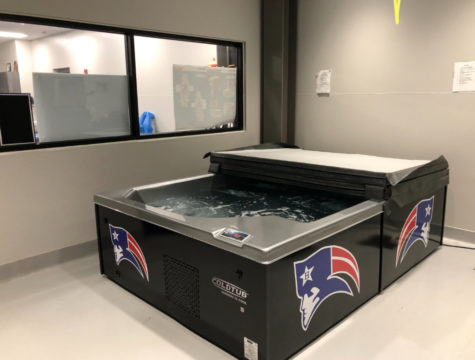 "Homewood's particularly spread out campus is a challenge," Harris said. With a football field 10 minutes away from the school and the softball field a giant hill away from the baseball field, being at every sporting event is a challenge. 
One of Harris' goals for the future is to create a class about athletic training. So far, he's founded a club that allows students to join him on the sidelines for most of Homewood's sporting events. 
The club's mission is to "provide and maintain an environment conducive to the attainment of knowledge in the different fields of Sports Medicine through club meetings and experiences with the athletic training staff at Homewood High School and [other sports medicine specialists]," Harris said
Senior Sarah Alice Morgan has participated in the athletic training club since her sophomore year. 
"I got to work on the sidelines with the sports medicine trainers," she said. Even though she is going into dental hygiene in the future, she adds that the club is very helpful to know how to help athletes recover from injury. 
National Athletic Training Month is every March to recognize the significant contributions of athletic trainers.