Two wrestlers bring home title of State Champion
Homewood wrestlers Sam Sutton and Joseph Marcum brought home the title of State Champion, a display of dedication and love for one's sport paying off.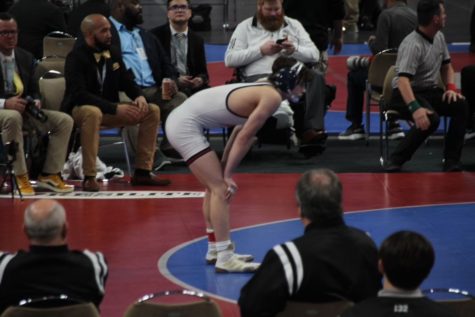 Sutton's path started with a conversation in middle school with now-high school wrestling coach DiAngelo Perry. By the time he reached 8th grade, he was wrestling year-round.
Now at the high school level, Sutton wrestles in the 138 weight class. However, staying at weight is a significant struggle for wrestlers; the balance of building muscle and periods of fasting takes immense mental and physical determination. 
"It might be hard, you might want to stop, but you can't because you have already put so much work in, " Sutton said. 
Winning the title of state champion in his final year of high school wrestling made his relief and pride all the more intense.
Sutton plans to take his wrestling career to the collegiate level wherever best suits his needs.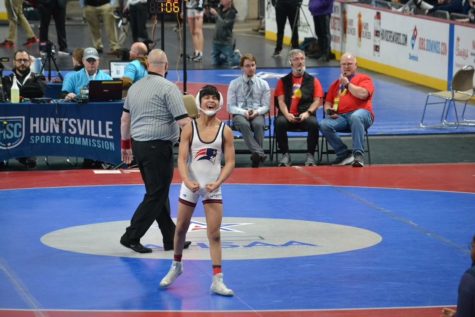 Freshman Joseph Marcum has been wrestling since he was four years old, but his win at state still served as a shock.
" Pre-season was tough," Marcum said. Early in the year, he received stitches due to severe "Cauliflower Ear," a disruption of blood flow to the ear caused by repetitive trauma.
Finding motivation was another significant challenge. "Some days your energy is low, and you don't want to break a sweat," Marcum said. The thought of competing for state champion was one of the main sources of inspiration while training.
In sectionals, Marcum started his intense weight cut too late to meet his weight class of 106, leaving him completely exhausted; this led to his one-point loss. 
When it was time for State, Marcum again faced the boy he lost to in sectionals. 
In the last minute of the match, the two were tied, but Marcum won by a feet-to-back takedown. "I was shocked that I pulled it off," Marcum said. "All my hard work felt like it paid off." 
As a Freshman with three years of high school wrestling left, Marcum is excited to see what the future holds.