Dance reigns supreme for revitalized talent showcase 
The show might have stopped, but the talent never did. 
A slew of dance groups took the top honors at Homewood High School's first talent show in a few years on February 24th.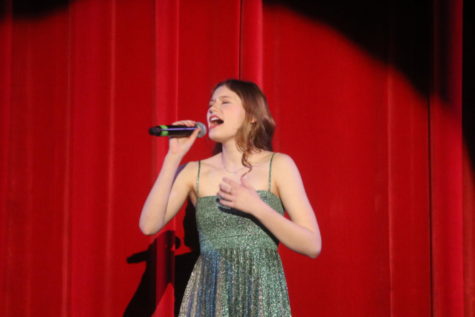 After a three-year hiatus due to construction and the global pandemic, Homewood finally hosted its typically-annual talent show Thursday night.
"
It was a lot of fun, that's really why we work so hard. We wanted to leave it all on the floor,  and just have as much fun as we could on the stage."
— Anna Warren
Michele Cooley, Student Government Association advisor, ensures the event runs smoothly. Despite the work it took, she's glad the event is finally back, and they were "able to do it without any worry or concern."
Cooley further explained that, unlike other talent shows, there was no tryout process. Instead, students simply had to sign-up.
This method results from the production's objective: to showcase any and all students' talents.
Cooley also emphasized the large amount of gratitude owed to Byron  Mosquera and the stage crew, for without them, none of this would have been possible. 
There were monetary prizes awarded to the top three acts, $100 to the first, $50 to the second, and $25 to the third.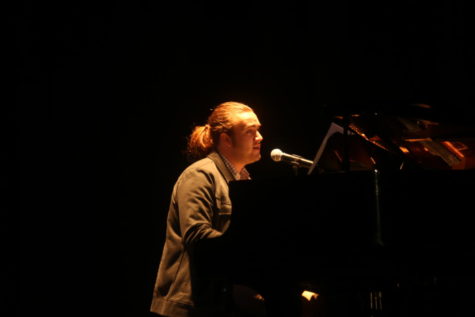 To both contestants and spectators, it came as a large surprise when it was announced that there was a tie for first place. 
When it was all said and done, freshmen singer Shelby Parks and junior Star Spangled Girls both received the golden placement, with the senior Star Spangled Girls placing second, the second Starlets Group placing third, and Caroline Kuria and Makala Tolbert tying for fourth.
"
I put a lot of hours in, and so it's just kind of that payoff, and that's my favorite thing about it."
— Shelby Parks
After winning, Parks was all but thrilled that all her "hard work" that she puts "into show choir and her singing" showed great results. 
Anna Warren, a junior dancer with the Spangles, said that they "really put our hearts into this," and after preparing for weeks, it was a very satisfying result.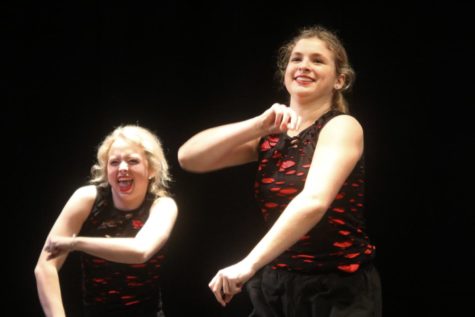 The list of contestants included: two Starlet groups, dancing to Circus Mix and Lazarus, respectively, Camille Lucas, singing I Have Nothing, Thomas Reed, playing the piano and singing The Scientist, three Star Spangled Girl acts (grouped by grade sophomore-senior), dancing to Let Me Think About It, Boosie Mix, and Relove (by grade level, ascending), Adriana Jenkins, singing Goodness of God, Emma Trusdell, singing You Were Meant for Me, Ella Bishop, singing Stay, Makala Tolbert, performing a solo dance to Stand Up, Cameron Fife, singing an original song, Beautiful Eyes, Shelby Parks, singing Stone Cold, and finally Caroline Kuria, singing Never Enough.