Staff Halloween Film Opinions
It's two weeks until Halloween, so our staff has compiled a list of some of its favorite seasonal flicks, ranging from the scary and macabre to the bright and silly. Enjoy!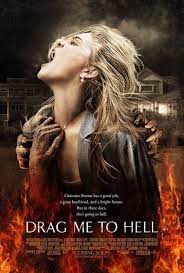 Mr. Kersh (Adviser) – Hilarious. Gross. Creepy. Creative. That's Sam Raimi's 2009 "Drag Me to Hell" horror flick that somehow mixes oddball, gross-out humor into scenes of genuine suspense and terror. A loan officer seeking to get a raise refuses to extend the loan of a desperate old woman. In short, this was a mistake.
Free Stream: Peacock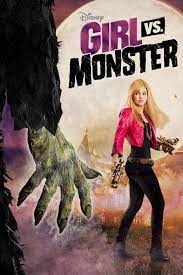 Josie Robertson – Even though Disney is known for their original movies, "Girl Vs. Monster" is a classic and is a massive part of my childhood. Known for her role in "Kickin' It," Olivia Holt slayed her lead role. Even the soundtrack is bussin. "Had Me @ Hello" is a killer song. It may not give you goosebumps, but this Disney classic is a must for your Halloween Spotify playlist. 
Free Stream: Disney+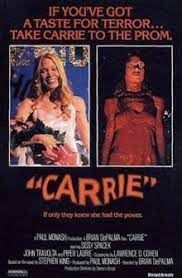 Helen Marlin – My all-time favorite Halloween movie is "Carrie" (1976). Even though this might be a pretty basic pick, this classic is something everyone must watch. The prom scene is something you shouldn't miss this spooky season. Carrie's iconic dress has also become a source of costume inspiration for many over the years.  
Free Stream: Fubo, AMC+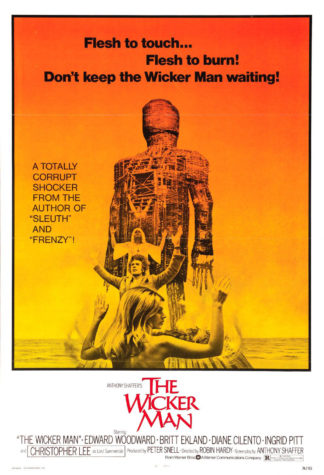 David Young – There's not a horror film quite like Robin Hardy's 1973, "The Wicker Man." A pioneering piece in the genre of folk horror, the film follows a devoutly religious British constable in search of a missing girl on a seemingly pagan island. It served as a key inspiration for Ari Aster's "Midsommar", which shares its bright color scheme and foreign setting. Through the film's mesmerizingly eerie original soundtrack and iconic performances from the leading Edward Woodward and Sir Christopher Lee, "The Wicker Man" proves to be a timeless work of art.
Available for rent: Amazon, Apple TV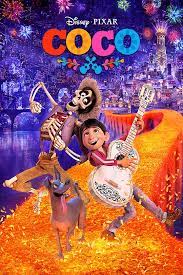 Max McCutcheon – My favorite movie to watch around Halloween is "Coco." "Coco" is about a boy learning about his family's past and heritage through the fictional travel to the Land of the Dead. The movie does a good job of explaining the traditions and activities that go on in Mexico to celebrate El Día de los Muertos and the past lives of their relatives.
Free Stream: Disney+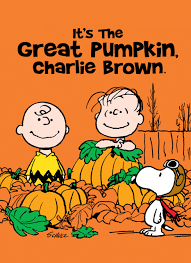 Luke McLendon – Growing up, my grandmother always put on movies that aligned with the nearest holiday at the time. For Halloween, the one and only "It's the Great Pumpkin, Charlie Brown" would play over and over. Though that tradition has been inconsistent as of late, that film will always hold the place of best Halloween film for me. Not to mention it's genuinely hilarious and timelessly endearing, bringing the same laughs and fond fall feelings with every watch. For anyone looking to get into the Halloween spirit this year without all the heebie-jeebies of horror, put on "It's the Great Pumpkin Charlie Brown" for you and all your loved ones.
Free Stream: Apple TV+
Merritt Hartsell – "Halloween Town" is such a classic Disney movie. It may be cheesy, but such a happy childhood memory for me. Dunwayne Dunham did a fantastic job of incorporating a supernatural world into a kid-friendly way. This is a must-watch for this spooky season!
Free Stream: Disney+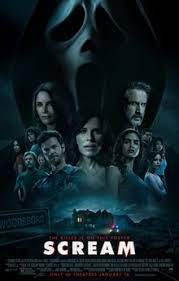 Megan Mahon – Despite it only coming out last year, "Scream" (2022) is one of my favorite scary movies. Jenna Ortega's role as Tara Carpenter was phenomenal and it's a continuation of the classic Scream storyline that began with the same-titled film in 1996.
Free Stream: Paramount+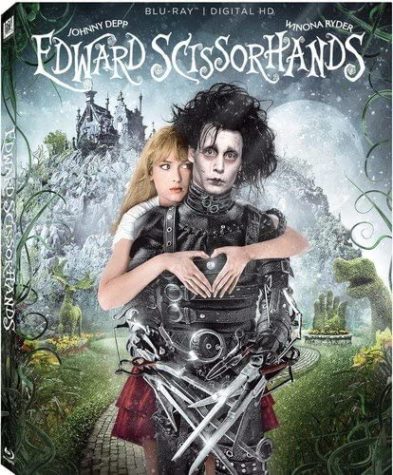 Russell Dearing – Not only is it arguably one of the greatest Halloween movies of all time, but it deserves to be acknowledged as one of the greatest fictional works ever created. Tim Burton's 1980 film "Edward Scissorhands" is hands down nothing short of a masterpiece. Johnny Depp, before becoming a household name for his role as Jack Sparrow in the "Pirates of the Caribbean" franchise, stars as Frankenstein-esque creation Edward, an assembled, hodge-podge of a person with scissors for hands. The beauty of the film lies in its allegorical nature that delves deep into the capacity for harm that people can have on those they view as "other." It's beautifully tragic and definitely worth a watch this Halloween season.
Free Stream: Disney+, Prime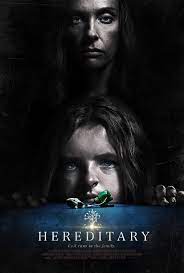 Sadie Rowell – If you truly want to be spooked this season, watch, "Hereditary". This mind-twisting psychological horror follows a family that begins to unravel terrifying secrets about their ancestry. This has to be one of my favorite horror films to watch. Director Ari Aster does an incredible job of leaving the audience in awe. Your eyes won't be able to leave the screen.
Free Stream: Fubo, Kanopy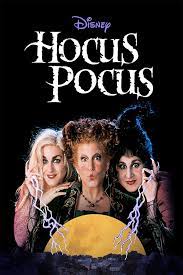 Mary Clare Ingram – As somebody who doesn't enjoy horror movies, it's difficult to find seasonal films to watch this time of year, but if you're like me, "Hocus Pocus" is the one to watch. Starring Sarah Jessica Parker, Bette Midler and Kathy Nijimy the movie takes you through the journey of three kids trying to break the so-called myth of their hometown.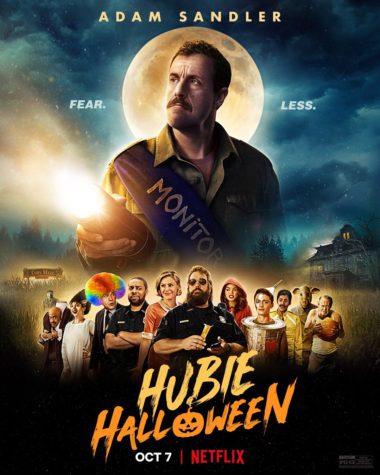 Free Stream: Disney Plus, Prime Video, Vudu, Apple TV, or Redbox.
Nate Shull – My favorite Halloween movie is "Hubie Halloween," but only by default. I don't really watch horror movies, and this was the only Halloween movie that I could think of. Honestly, it's not that great of a movie, and when I say it's not that great of a movie, I mean to say it's actually horrible and should be avoided. 
Free Stream: Netflix