Binkley paints a colorful future
Some students know senior Chandler Binkley as the star quarterback for the flag football team. To others, she is a high jumper for the track team. However, Binkley also decorates walls around the campus of Homewood High School with large, bold murals.
There is no doubt Binkley has a creative edge, having painted her entire life. She gets her skills from her father, a graphic designer who painted all through college and helps her set up a projector across walls to trace designs and pick colors for her paintings.
 "I call him my 'tech guy,'" Binkley said.  
One can find a mural of hers in Jana Flinkow's room. Binkley painted an oversized TIME Magazine cover, including a life-sized version of Abraham Lincoln and Theodore Roosevelt.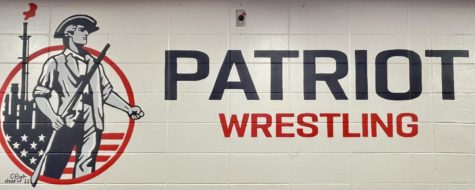 "We decided to draw them with their correct height so students can compare themselves to their actual heights," Binkley said. Flinkow wanted the mural to match her walls covered in real TIME Magazines. 
Another of Binkley's murals is in the school's wrestling room. The mural depicts the patriot mascot within an American flag.
Binkley has completed Art I, II and III and AP Art and Design. She is more than qualified with her technical skills and tools to pursue Art and Design as a career; however, she has decided to further her education at the Savannah College of Art and Design for industrial design.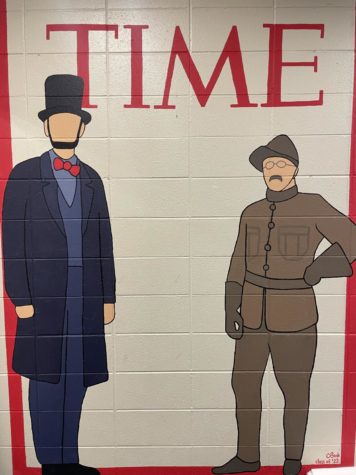 Binkley says the industrial design has a "mathy" side, which enables her skills to see different angles. On the other hand, she enjoys the creative side of industrial art, for which she can make innovative designs. "I feel like it's a perfect mix of the left and right brain," she said. 
"I definitely plan on continuing to paint," she says. Binkley also runs a local art business off of Esty. She plans to sustain her business and keep creating art throughout college.